A Day in the Life of Junum's Head of Product
January 19, 2021

Junum's Head of Product, Margaret Dittloff, is a Registered Dietitian Nutritionist (RDN) and has 20+ years in healthcare software product management. She serves on the ASPEN Clinical Nutrition Informatics Committee and has served as a nutrition informatics leader and previously worked as Research Project Manager at the Academy of Nutrition and Dietetics. Additionally, Margaret has experience in EHR interoperability, terminology and HL7.
A typical day as the Head of Product at Junum is very busy. Product innovation requires many different approaches, so being the product person in a startup is both exciting and challenging for Margaret. She kicks off each day with the Junum virtual team "standup" which gets posted to the Slack channel. This allows everyone on the team to know what tasks are being worked on that day. Each Monday, she collaborates with the developers for sprint planning to map out what features the team is building that week. Junum is a small but mighty team, so Margaret may be working on requirements or design, and then performing user acceptance tests. She also collaborates with other team members working on data analysis projects for Junum's existing clients. Since Junum is a 100% remote team, Margaret is in a Zoom or Google Meet video call much of the day.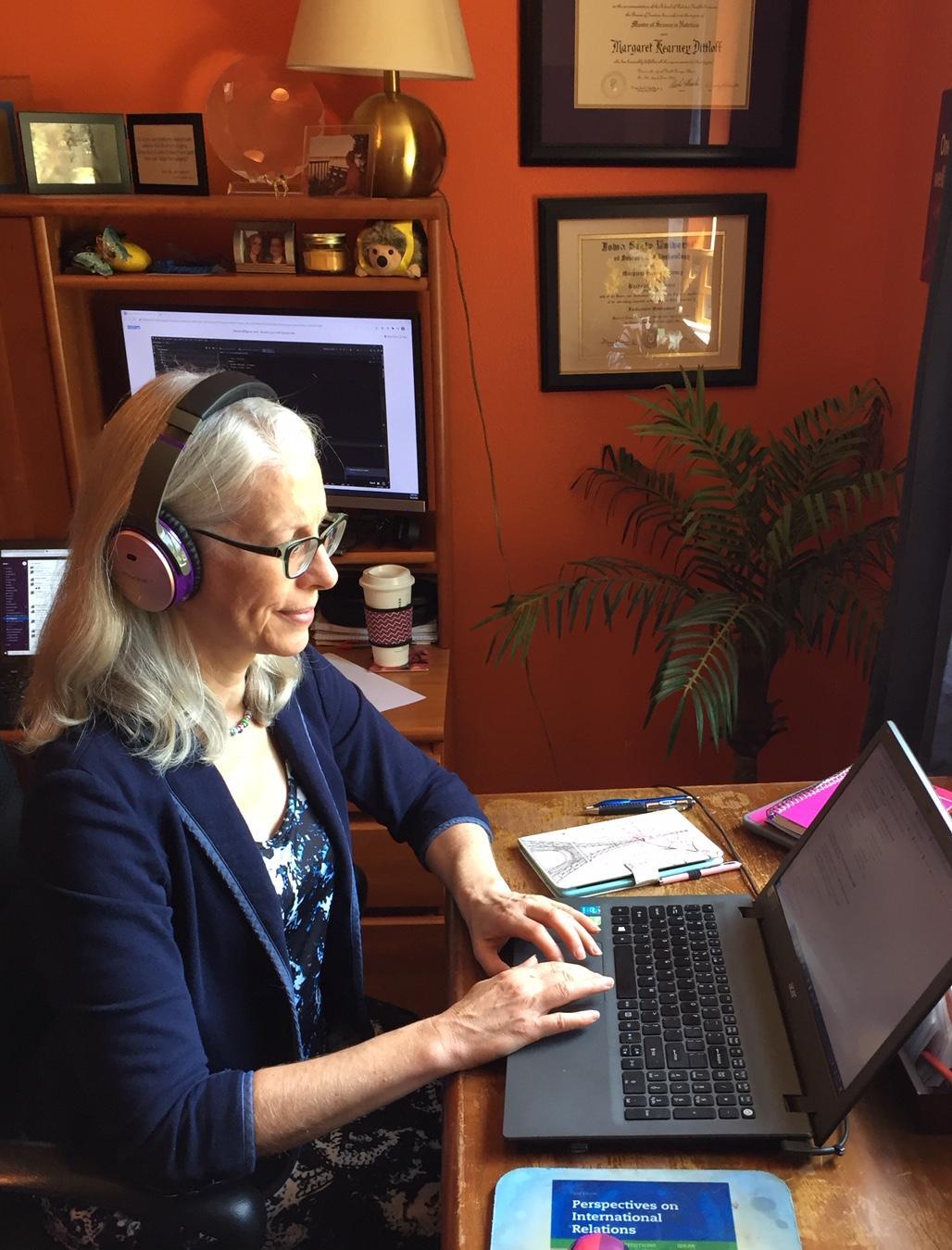 The Junum team is working on its next version of EHR-connected apps leveraging the latest HL7 FHIR standard. Margaret is excited to see the EHRs adopt and support FHIR R4. It has really opened up opportunities for connected apps, like Junum's Malnutrition ClinAssist, to aggregate the key nutrition information into one place for physicians and nutrition support teams.
COVID has presented a lot of unique circumstances to most companies this year. Junum is not an exception. According to Margaret, "It has been challenging to not be able to do onsite visits to Junum's hospital clients and prospects. Attending virtual trade shows is just not the same as interacting with folks at a company's booth to allow participants to gain insights about new products and ideas. But we've adapted and are doing product preview demos and usability sessions via Zoom now, which lets us reach even more stakeholders without all the travel costs."
As Head of Product, Margaret has learned many lessons on communicating with a remote team. It is so critical to capture all the information, design choices and decision-making thoughts in writing and make sure that data is available to everyone, asynchronously. There are so many tech tools to help with this— Junum relies on Slack, Confluence, Jira and Aha!
Despite the challenges of this past year, it is clear that clinicians need better software tools. Junum is proud to build software that makes it easier for hospital care teams to provide the right nutrition care for their patients.
For more information about Junum's physician-focused Electronic Health Records (EHR) tool, please contact our sales team at sales@junum.io.