Elevating clinical nutrition
to drive results.
Improve patient outcomes and maximize reimbursements
with clinician-driven technology.
Contact Us
See Improvements in Overall Quality of Patient Care
Quickly integrate nutrition data and best practices to improve,
not complicate, your existing clinical and EHR workflows.
Gain Insights into the Prevalence and Diagnosis of Malnutrition with Tools Tailored to your Systems
Our intuitively-designed tools operate within existing EHR workflows, giving clinicians easy access to nutrition insights that drive outcomes.
Coordinate EHR data within clinician and IT workflows
Track patient outcomes with standardized documentation
Access real-time analytics to receive the appropriate reimbursements
Drive continuous improvement with score cards, KPI dashboards & coaching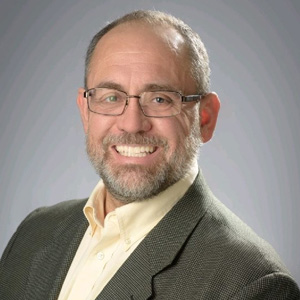 "We've seen our Case Mix Index (CMI) improve by a 0.026 shift since installing Junum's MalnutritionCDS® solution. As a result, Junum has provided the hospital a three-fold ROI within 1 year of the roll out." Cian Robinson, Lafayette General Health, Executive Director, Innovation Fund
Our Process
Junum works with key clinical, financial, administrative, and IT stakeholders to understand the existing environment, discover gaps in malnutrition care and implement solutions.
Assess Feasibility & Current State
Identify areas for greatest improvement in nutrition care and financial opportunity.
Upgrade Your Tech
Get tailored tools from our IT experts that work seamlessly with your EHR.
Align with Best Practices
Apply custom process recommendations to align with industry best practices.
Manage Continuous Improvement
Ensure your facility sees a significant ROI on improved nutritional care.
Real Results
Over a period of 12 months, our customers have seen results like these listed below.
˜96% Increase
in diagnosis of malnutrition*
$1M+ annual revenue
opportunities & cost savings*
* Results will vary by facility
Our Team
Junum is a clinical nutrition company that uses digital health tools to improve nutrition care and patient outcomes in acute settings. Led by a team of nutrition IT experts, we work with our customers to tailor tools that integrate directly into their EHRs and lead healthcare teams through the process improvement best practices to fully optimize nutrition care.
Using the principles of improvement science, we work with hospitals to identify the underlying problems that lead to inefficient, fragmented nutrition care. Our suite of tools combines industry best practices with customized workflows to improve care coordination, optimize documentation, and increase reimbursement for malnourished patients in the acute-care setting.